2012 NFL Combine Arrives in Indy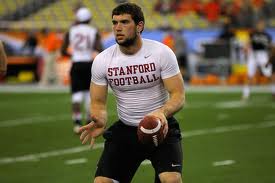 Indianapolis, IN-
The sights and sounds of the NFL have returned to Indy this week for the 2012 NFL Combine.  More than 300 college prospects from the nation's top football programs have been invited to Lucas Oil "The Stadium that Peyton Built" Stadium.  This event is a vital stop for these players heading into the NFL Draft as it showcases a player's talents (both off of the field and on) and can determine which round a player is drafted and in some cases, not at all.
The NFL Scouting Combine has proven to be an effective way to evaluate the potential talent and weaknesses in a player from a combination of face-to-face interviews, to the actual participation in the drills. Some see the combine as just a tool to answer particular questions if you don't have information on a player, mainly medical conditions.
There are several phases throughout the NFL Combine weekend.  The physical phase, which allows a team's medical personnel to check out the players firsthand with regards to pre-existing injuries, current injuries and nagging ones.
After the physical phase, the next phase is the position drills. This gives coaches a chance to see players at their respective positions while executing drills.  The combine also provides coaches and staff the opportunity of seeing prospects line up side-by-side and showcase their skills.
Another phase of the combine gives NFL coaching personnel the opportunity to perform psychological and visual testing along with the actual player interviews.  This allows the staff to learn more about a player's background, personality and character.  This is when players known to have off-field problems, can explain themselves.  The famous "Wonderlick Test" which, "Is a twelve-minute, fifty-question test used to assess the aptitude of prospective employees for learning and problem-solving in a range of occupations."
Another exciting aspect at the combine is the 40-yard dash.  Watching the next generation of NFL players run at top speed is like watching the young stallions at the track.  Ok, not really.  Some critics feel that this test is misleading for team officials because it doesn't really test a player's speed in pads in a game-type setting.  The players actually run in shorts and t-shirts with a track-n-field like atmosphere.
The combine airs this weekend Feb. 25th-28th on the NFL Network.