Acne Smartphone App Can Help Clear Your Pimples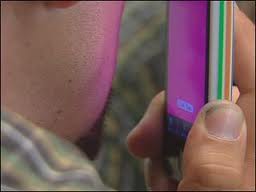 Acne Smartphone App
Can an acne smartphone app clear your face?
There's now an acne smartphone app, making it official, there is an app for almost everything.  When I first heard of the acne smartphone app the first thought that came to mind was, an application on your phone that gets rid of pimples, really? Would you believe an acne smartphone app could help get rid of your pimples? Sounds a bit ridiculous? Actually, thousands of people believe in the acne smartphone app.
DailyFinance reported on the story of a new legal battle being fought—misleading app claims.
An app called "AcneApp" which sold on iTunes for $1.99, claimed "The Smartphone App was developed by a dermatologist. A study published by the British Journal of Dermatology showed blue and red light treatments eliminated p-acne bacteria (a major cause of acne) and reduces skin blemishes by 76%."
What started as a hobby for dermatologist Dr. Gregory Pearson in Houston, later turned into a business. After 11,600 downloaded the Smart phone App, the FTC stepped in and found that the app suffered from "baseless claims."
How does it (supposedly) work?
Essentially, this was supposed to be a way to use light therapy. Consumers were advised to hold their phone screen up to their pimples, activate the Smartphone App, and sit still for a few minutes while the app's red and blue lights beamed out from the smartphone. Repeat daily, as needed.
While light therapy may actually do some good, this particular Smart phone App wouldn't cut it, according to
Dr. Gary Goldberg, assistant professor of dermatology and pathology at the prestigious Mount Sinai School of Medicine. He believes the Smartphone App doesn't have the right light source and isn't strong enough for effective light therapy.
In a settlement announced Wednesday, the two men agreed to stop making acne-related claims about their acne smartphone apps "without competent and reliable scientific evidence" to support it. They are also barred from "misrepresenting research, tests, or studies," and will pay $14,294.
There was another acne smartphone app by the name of "Acne Power" which also faced a similar fate.
What's the lesson learned?
If you have an idea for a business such as clearing pimples with an acne smartphone app, make sure you either have solid research backing it up, or you specifically state that it is for entertainment purposes only. These days, you would be making an expensive mistake if you don't put in the right disclaimers and proper wording of what results should be expected from the product. Look at the pharmaceutical companies! Ever try to read the fine print in one of their magazine ads? Good lord, it's scary and sometimes comedic on how clear they are with the background info of the drug.
Unfortunately, it's not enough just to have a good idea anymore. You need to also have a good lawyer.  Acne smartphone app, maybe not so smart…