Groupon should follow Google: Leadership on Acid (part 7)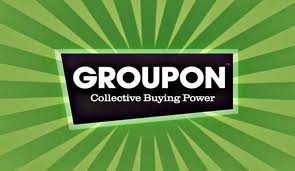 Groupon should follow Google: Leadership on Acid (part 7)
Groupon (NASDAQ: GRPN), the daily deal website that has gained intense popularity since its inception in 2008, is now almost as ubiquitous as Facebook. One can only wonder if it will continue to be a great deal for all those involved. Even though I do admit to using the service on many occasions, I have started to question its relevance for the future. 
For those of you who aren't familiar with it, Groupon features a deal for a local business like a restaurant or a museum in which customers can buy vouchers valued at around 50% off (sometimes more sometimes slightly less). For example, you buy a voucher for $10 to a local cupcake shop which entitles you to $20 worth of products. Business lose money on the deal initially since Groupon takes a cut out of the already discounted deal, but the idea is that it will build repeat customers. 
Unfortunately, many customers are simply bargain hunters who only go to the business once in order to get the discount, and that is a definite weakness to the business model. Groupon has grown into a massive billion dollar company, acquiring similar sites worldwide. It seemed like a good idea when it started to gain popularity and to most it still is a cool idea. The problem is this: whereas once it was one deal per day focusing on some local business, now we have national deals plus multiple local deals to choose from in categories like food, home/auto, fitness, beauty, travel,  and even education. Granted customers still get emailed one deal (a featured deal) every day, there are now many more options–which I argue detract from its simplicity. What I liked about Groupon was the focus it provided on one place–and if there is anything consumers could definitely use these days, it is a clear focus on where to shop. 
Just look at Google. As huge as a company it is, it still maintains a simple and clean interface with its search engine. You see a mostly white screen, the word 'Google' and a blank text box to type in your search inquiry. It's not cluttered like other search sites and people like me really appreciate that aspect of it. Google is a wildly successful and massive company, but its core product is still extremely simple for the user. Love that.
Groupon is a great thing for consumers and it is great for certain types of businesses, but the main selling point for it is the fact that you get noticed as a business–you get a spot in millions of customers' inbox. That alone is worth something. Businesses have reported problems because their demand became so great they couldn't easily keep with it, making a gazillion more cupcakes than usual to prevent unhappy customers and possible negative effects on their reputation. In cases such as that, the business needs to cap the deal "only 500 groupons available on this deal" or something like that. Many businesses do that, but apparently some misjudge their ability to keep up with the spike in activity. 
The way I see it, Groupon needs to work on the things it does well and make them better. Someone in the company needs to work on keeping their interface simple, otherwise if a customer has access to 20 different deals, than the value of any them could be perceived less than if there was just one or two. Also, some of the deals aren't great. If there is a hotel I could normally get for $160 per night, and now it is $129 per night (plus maybe an added bottle of wine or something) it still isn't a great deal to me. The actual hotel cost should be 50% off, for it to be a great deal. Sometimes Groupon deals are just ok, and that lessens  the overall attractiveness of the service.  
Whether or not you use Groupon as a merchant, you have to remember that leaders in business must always provide value and, as our lives get more bombarded by media and technology, it is so important to keep a focus. What are your thoughts on Groupon? Have you used it as a consumer? Are you a bargain hunter or do you go back to these places?  Have you used it as a business?  Share with us your thoughts.