iPhone 5 Will it be Worth the Wait?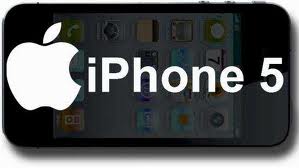 While most are still speculating on what the new iPhone will look like and how it will perform, I will make an educated guess and say that the next iPhone will be worth the wait. I have never owned an iPhone and have no stock in the company, although after today when info will finally be released about the new gadget, I'll probably wish I had stock and lots of it.
Even though it has been over a year since the iPhone 4 came out, Apple has been doing extremely well in terms of sales.
Last July, the Washington Post reported on another record quarter for Apple noting that the company earned $7.3 billion in profit on revenue of nearly $28.6 billion — the equivalent of logging $3,700 in sales every second. After its earnings report, the stock soared to nearly $400 in after-hours trading. The iPhone and iPad had much to do with this and the company is gaining momentum on getting closer in profits to Exxon Mobil, the world's most valuable company.
Apple sold a record breaking 20.3 iPhones in that quarter despite the rumors that a new iPhone would be soon coming out partly due to a jump in corporate use.
Meanwhile Apple sold every iPad it made: 9.25 million.
Other companies that are producing tablets will be struggling to compete because, like the iPhone, the iPad has such an edge on the market.
I saw someone using an iPad a week ago, the first time I had actually seen one in use in everyday life, and I almost asked myself, "What year is it?" It's hard to not buy gadgets such as these because they are so versatile and super slick.
Considering that Apple has had no difficulty in breaking its own records, the new iPhone will sell like hotcakes. There will be long lines at the stores, people will go absolute bonkers for it. It seems that it will be crack cocaine for techies, geeks, high-powered executives, and soccer moms that have to have the highest status symbol in the electronics world.
Even though Steve Jobs is no longer the top dog in the board room, new chief executive officer Tim Cook will have the task to keep things going as they were before. Will Cook be able to prove to Apple users that the company will still be a leader in innovation? We will shortly find out.
Related articles