Iranian Warships Given permission To Use The Suez Canal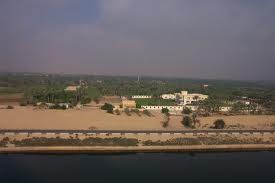 Cairo, Egypt-
Egyptian authorities have agreed to allow two Iranian naval ships passage through the Suez Canal on route to the Mediterranean Sea.  A decision that has Israeli officials showing some concern.  The Iranian defense ministry has stated that the vessels are not carrying any weapons or nuclear or chemical material.
The ships are on their way to Syria to for a training exercise for cadets and the request to pass through the canal is complying with international regulations. Israel's foreign minister has expressed concern over Iran using the Suez Canal, calling it a "provocation."  Apparently, this is the first time since the 1979 Islamic Revolution, that Iranian navy ships have used the Suez Canal which connects the Red Sea with the Mediterranean.
The United States is monitoring this movement carefully with White House spokesman Jay Carney expressing, "We're monitoring that, obviously.  But we also would say that Iran does not have a great track record of responsible behavior in the region."
Israel feels Iran is a threat because of Iran's nuclear program and ballistic missile development, all of which Israel feels Iran can use against them.  Not to mention, Syria is one of Israel's neighboring adversaries which has a strengthening alliance with Iran.
To read more articles from dcteti go to : allvoices, thewatercooler and seesandiego.