Jerry Sandusky Sentenced 30-60 Years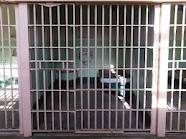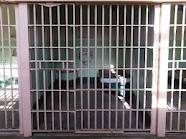 Jerry Sandusky sentenced today for 30 to 60 years for his convictions on 45 counts of child sexual abuse involving ten boys over a 15 year period.  In case you have forgotten or have been living in the outback, Jerry Sandusky was the Defensive Coordinator for the Penn State Nittany Lions and the next in line to take over Joe Pa's head coaching duties, before news went public that he was having sexual relations with kids from his The Second Mile charity.
Before sentencing, Judge John Cleland designated Sandusky as a sexually violent predator under the state's Megan's Law, then sentenced Sandusky to a 30 to 60-year term. Judge Cleland also called Sandusky dangerous, saying he betrayed children and abused their trust. Under Pennsylvania law, Sandusky cannot be released on parole before the minimum term is up.  A tag he will never use because he most certainly will die in prison.
I a radio recording aired on Penn State Com radio Monday night, Sandusky described himself as "The victim of a coordinated conspiracy among Penn State, investigators, civil attorneys, the media and others."  Lead prosecutor Joe McGettigan was reported as saying, "His statement today was a masterpiece of banal self-delusion — entirely self-focused as if he himself were the victim. It was, in a word, ridiculous."
If Sandusky really believes he is innocent and there is a conspiracy against him, they should have pleaded insanity or some other psychological impairment.  Sandusky has consistently maintained his innocence and plans to appeal. One aspect of the appeal is expected to be a claim that the defense did not have time to adequately prepare for trial.  I guess that means that his defense team thought he was innocent to??  What a manipulator that Sandusky is.
One victim spoke at the sentencing saying, "You were the person in my life who was supposed to be a role model, teach honor, respect and accountability, and instead you did terrible things that screwed up my life."
In a statement, Penn State President Rodney Erickson said: "Our thoughts today, as they have been for the last year, go out to the victims of Jerry Sandusky's abuse. While today's sentence cannot erase what has happened, hopefully it will provide comfort to those affected by these horrible events and help them continue down the road to recovery."
Former University President Graham Spanier resigned in November. Athletic Director Tim Curley is on administrative leave, and Senior Vice President Gary Schultz retired. Curley and Schultz face separate trials on charges that they lied to a grand jury about what they knew.  With that said, how can Sandusky say he is innocent?  Others have come forward or been called out and have led everyone to believe that knew about something that Sandusky was doing.
So what happens now?  Because of his social status as a big-time coach, the fact that his trial made national headlines and the fact that his crimes are considered among prison inmates as weak and atrocious (pedophiles and rapists are the lowest of low among inmate laws), Sandusky will remain in solitary confinement (protective custody) until being transferred to a maximum security prison.  He will remain in protective custody for the remainder of his physical stay there which means he will be in his cell 23 hours a day with another hour for eating and/or showering or time in "The Yard."  He will never speak to another person except the guards.   He will basically be alone for the rest of his days.
Some groups will argue that, that type of treatment is inhumane and that his civil rights have been  ignored and he is subject to psychological problems and even psychosis, but that will fall to the way side once the victims comment about their rights when they were children.