JetBlue Pilot Captain Clayton Osbon Cracks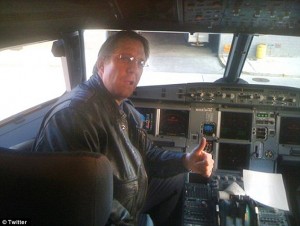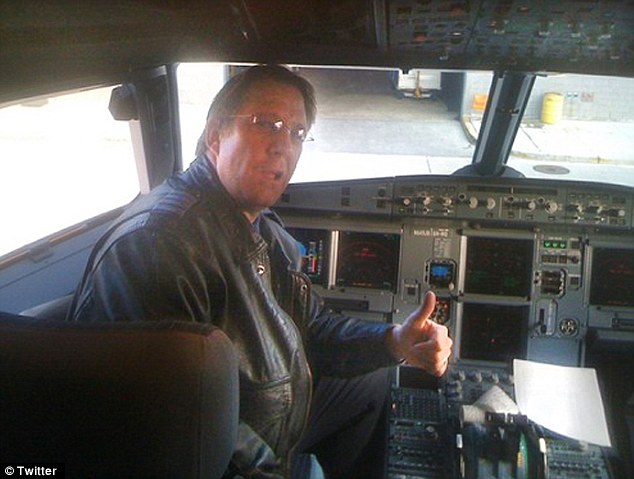 Pilots are responsible for recognizing any sort of mental distress amongst their coworkers.  What happens when the pilot, is the one who is cracking?  During a Jet Blue flight to Las Vegas on Tuesday, the passengers of flight 191 didn't just see something and say something, they tackled the guy.
Captain Clayton Osbon, showed up late as the JetBlue flight was preparing for departure.  In midair Captain Osbon looked over to his copilot and informed him that no one would be making it to Las Vegas.  Unfortunately for JetBlue the onboard upset was none other than the captain for the flight. Normally the lock on the cockpit of an airplane is used to keep passengers out, not the captain.
While in route the JetBlue pilot left his seat at the cockpit to proceed into the main area of the plane, where he began yelling about Iraq and Afghanistan, while also telling his passengers they needed to begin reciting the Lord's prayer.  Before leaving the cockpit, Captain Osbon's copilot told reporters at AP that things just did not matter anymore and the two of them should take a leap of faith.
As Captain Osbon left the cockpit, the flight attendants attempted  to retain the JetBlue pilot, but after the passengers heard the word bomb they decided to take matters into their own hands. Tony Antolino was one of the passengers that were given kudos for springing into action after the pilot was unsuccessfully detained by his flight attendants.  As the JetBlue pilot ran to the back of the plane he was screaming about al Qaeda, a bomb and a code.
Passengers Heidi Karg and Gabriel Schonzeit described the outburst to CNN, describing the JetBlue pilot as someone who seemed "to go crazy."
Was this the first time that an employee of JetBlue has tweaked? Turns out back on August 9th of 2010, JetBlue flight attendant Steven Slater, pulled the emergency chute after swearing at a passenger over the public address system.  But wait it doesn't stop there! Slater went on to grab a beer and slide down onto the tarmac.
Just recently American Airlines had their own incident involving one of their flight attendants having an outburst around the 9/11 attacks and the safety of the plane.
Captain Clayton Osbon was detained and is now being held at the Northwest Texas Healthcare System in Amarillo where he is undergoing a medical evaluation.