Maria Shriver Offered Record-breaking Book Advance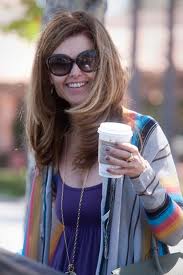 Maria Shriver has been offered more than $15 million as an advance for a tell-all memoir. With the news of her relationship problems with former California governor Arnold Schwarzenegger, and then the recent filing of her divorce last Friday, there is much to be said about what she has been going through (not to mention growing up as a Kennedy).
In her divorce petition, she cites "irreconcilable differences" as the cause for divorce.
If Shriver does indeed accept an offer over 15 million, it would break the current record of $15 million for former U.S. president Bill Clinton's memoir, 'My Life.'
Shriver is already the author of six best-selling books, including 'And One More Thing Before You Go' and 'What's Happening to Grandpa?'
According to Radaronline.com, a tell-all about growing up a Kennedy and especially her life with the cheating Arnold and learning he fathered a child by their maid—could set sales records.
Since Arnold acknowledged the affair with the family's ex-housekeeper, the two have been in the news, as expected, quite frequently.
According to the Los Angeles Times, Shriver moved out of the couple's shared Brentwood, Calif., home after Schwarzenegger learned he had a child with a member of their household staff over a decade ago.
"After leaving the governor's office I told my wife about this event, which occurred over a decade ago," Schwarzenegger said (in May) in a statement. "I understand and deserve the feelings of anger and disappointment among my friends and family. There are no excuses and I take full responsibility for the hurt I have caused. I have apologized to Maria, my children and my family. I am truly sorry."
The statement continued, "I ask that the media respect my wife and children through this extremely difficult time. While I deserve your attention and criticism, my family does not."
While Shriver has not yet confirmed that there will be a tell-all book, we can anticipate that it would be a hot item—not to mention a darn good read.