Natural Disasters Test America's Nuclear Power Plants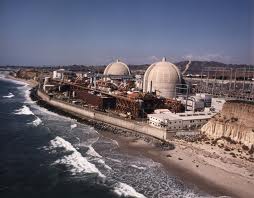 Natural disasters are spreading like wildfire both literally and figuratively when it comes to nuclear power plants in the United States. The media seems to be flooded with stories focusing on these natural disasters and the threat they pose on nuclear power plants throughout the world; however the United States is in trouble now.
Back in February of this year President Barack Obama ordered a safety check on the 104 nuclear power plants in the United States following the Fukushima disaster. In one of my earlier articles, Nuclear Nation, I covered the nuclear power plants in the seismic zones throughout the United States; however America has more than earthquakes to worry about.
Tornadoes ripped havoc through Joplin, Missouri raising concerns on Wolf Creek, a nuclear power plant located in Kansas and whether or not tornado alley could be the next Fukushima disaster.
This past Sunday in New Mexico a wildfire began near the Santa Fe National Forest according to National Parks Traveler.
The National Park Service website posted both a warning of what dry conditions offer to wildfires at this time of year in New Mexico's Bandelier National Park and that it would be closing until further notice.
Bandelier National Monument Closed
Update: June 26, 2011 Bandelier NM has closed due to a large wildfire that ignited today west of the park. The fire behavior is extreme and poses a danger to the park. The park will be closed until conditions are safe. The park website won't be updated again until the park reopens.
Recently 2011 has made storm chasers out of major media such as CNN, CBS, Huffington Post, New York Times and others. Why? Well I also took a look at whether or not natural disasters have become more prominent around the United States recently in my article on the Joplin, Missouri tornado.
Sure natural disasters have increased, but so has the ability for the media to get their message out there, quickly and chaotically. Improvements in the internet along with technological advances have allowed media outlets throughout the globe the report within minutes of breaking news stories. Having the access to report right away along with the technology makes for a dynamic duo and that is exactly why weather has been a hot topic.
CBS News came out with an interesting article, covering the energy developments we can expect to see in the future. Before the Fukushima disaster nuclear power seemed to be ahead of fossil fuels, oil, solar and wind energy solutions because of many reasons. Unfortunately the European Union has 143 nuclear power plants right now and the United States has 104 spread out over its soil.
CBS reported in the article that, "Despite repeated assurances that U.S. reactors are completely safe, evidence is regularly emerging of safety risks at many of these facilities. Given rising public concern over the risk of catastrophic accident, it is unlikely that nuclear power will be one of the big winners in 2041."
Earlier this month I contacted the Nuclear Regulatory Committee in efforts to follow-up on testing their testing of the nuclear power plants in the United States. Diane Screnci the Senior Public Affairs Officer got back to me and The BQB on my questions regarding the power plants and their ability to withstand natural disasters.
The NRC has carried out a couple of specific inspections in the aftermath of the earthquake and tsunami in Japan. The NRC directed its resident inspectors at every U.S. nuclear power plant to examine several areas, including the plants' mitigative strategies, sometimes called "B5b" strategies. NRC regulations call for these strategies to ensure plants can effectively cool down reactor cores and spent fuel pools following large fires, explosions or other events. The resident inspectors also examined the plants' ability to deal with: the loss of all alternating-current electricity sources; major flooding events; and fires and flooding combined with earthquakes (although this combination is not covered by existing requirements). Our inspectors found all the reactors would be kept safe even in the event their regular safety systems were affected by these events. – NRC's Diane Screnci on safety of 104 nuclear power plants in the United States
Currently two nuclear power plants are being watched in Nebraska and Mexico as concerns rise over whether or not natural disasters will cause a nuclear meltdown.
Fort Calhoun one of two nuclear power plant threatened by the rising Missouri River levels in Nebraska, is supposedly out of the clear this morning according to David Lochbaum the director of the nuclear safety.
"Bottom line: The floods appear more annoying than destroying for Nebraska's nuclear plants," nuclear engineer David Lochbaum of the Union of Concerned Scientists, a nuclear industry critic told USA Today. "If the NRC had not found the flooding protection shortcomings (at Fort Calhoun) last year and compelled the owner to fix them, chances increase considerably that the floodwater would have gotten into places that disabled equipment."
USA Today also said that the backup power is working on the site, external power supplies are intact and the nuclear reactor is shutdown.
For more information on the Las Conchas wildfire threatening the Los Alamos nuclear power plant please visit Sammy Jo's article Los Alamos Growing Concern over Las Conchas Wildfires.
The Huffington Post released in their Huffpost Green column stating that official's at all three facilities said their nuclear material was safe, though some nuclear watchdog groups remained skeptical.
Back during the later summer of 2010 Russia had issues with wildfires approaching their nuclear center in the Nizhny Novgorod region, as well as the town of Snezhinsk.
Of course the threat of wildfires on Russian nuclear power plants prompted questions to the United States Nuclear Regulatory Committee. NRC's spokesperson at the time, David McIntyre told Life's Little Mysteries "Generally, a wildfire would have little or no direct effect on a reactor building, which is a reinforced concrete structure with a steel liner, so the reactor inside would remain safe. A wildfire could, however, affect a plant's ability to power its safety systems, so possible courses of action could include safely shutting a plant down before that happens."
McIntyre also went on to say that "Every U.S. nuclear power plant licensee analyzes external hazards likely in its area and develops plans to deal with them. Plants in Iowa, for example, plan for floods but not hurricanes, while Florida plants would plan for hurricanes but not blizzards. California plants analyze the possibility of wildfires."
California has certainly had its share of close calls with wildfires and nuclear power plants. January of 2007 a wildfire struck just 2 miles outside of the Diablo Canyon nuclear power plant and then later in October of the same year the Marine Core Base Camp Pendleton suffered damage from wildfires and was located just 7 miles outside of the San Onfre nuclear power plant.
The NRC is there to reassure the public and McIntyre assured Life's Little Mysteries that every nuclear power plant is prepared with fire protection measures in case they are hit with an internal fire. No matter what fire is threatening a nuclear power plant the NRC says it is mandatory that every plant designate one set of equipment to shutting down the reactor in a case such as Los Alamos.
With safety procedures and the proper equipment, the people of the United States are told to rest assured that they shall not see a Fukushima disaster here on American soil. However the only argument I have is that no one expected a tsunami and an earthquake to hit Fukushima, Japan. Nuclear power plants are a risk factor that I believe we no longer need to take with the technological advancements we have made today. Instead of trying to adapt them to function in Mother Nature why don't we adapt our energy systems using Mother Nature?