Obama Increases Pressure On Mubarak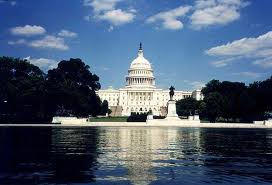 President Barak Obama has urged Egyptian President Hosni Mubarak "to make the right decision" to end weeks of unrest, and reiterated a call for an orderly transition of power "that begins now." Obama also made it clear he was not asking Mubarak to step down immediately. A process many are aware of that will take some time.
Mubarak made it clear he would not seek re-election come this September, but the transition process to the next president is a delicate matter. One that needs to have order. Prime Minister Ahmed Shafiq was reported as saying to al-Arabiya TV that it was "unlikely Mr. Mubarak would hand over power to his new Vice-President, Omar Suleiman, because the president was needed for legislative reasons."
On Friday, more than 100,000 protesters gathered in Tahrir Square in the centre of Cairo for what was being called the "day of departure." Prayers calling for the removal of the head of the regime began around twelve o'clock midday. The demonstraters then began waving flags and yelling "leave, leave, leave."
President Obama then went on to say that 'the whole world is watching" after two days of protesting left eight people dead and more than 800 injured.