Operation Enduring Freedom Calling All Soldier Stories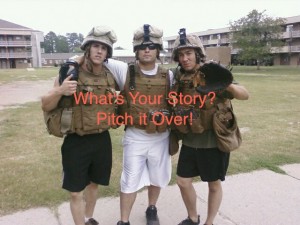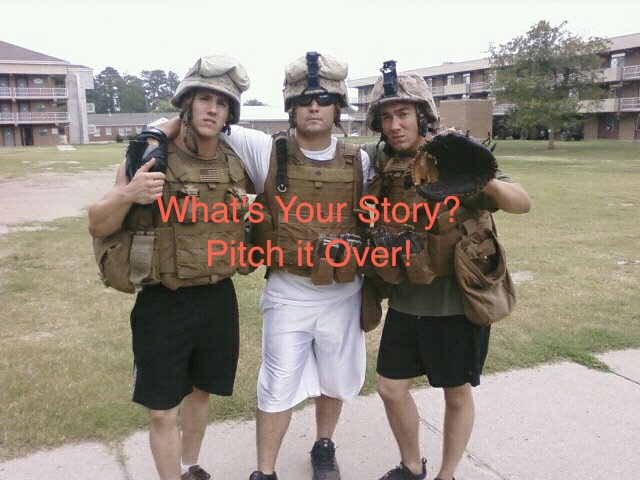 Operation Enduring Freedom, so we are what operating to continue freedom?  Lasting freedom?  Honestly this Operation Enduring Freedom is nothing more than a perfect title to a political war.  While America continues to be free, what is the price she pays?
I always thought that being a soldier meant it was your fate, your calling. Its not. Lives are taken away too early and I want people to wake up and see that freedom is not fucking free. I am getting to a point that I am angry on a daily basis for the ignorance of people in this country not appreciating what a small percentage of Americans pay everyday for them. Listen I am not perfect, I know that. In fact my own brother even called me selfish recently and perhaps he is right. I don't go through everyday without complaining of something mundane and small, I will admit it. However there is not one day that goes by that I do not think about those who serve, families and loved ones who sacrifice alongside of them, and why they are not acknowledged more within our media.
With that said… I went to visit my grandfather last weekend in Calverton cemetery looking for an answer to what I could do with just my basic writing ability… Well I believe my grandfather may have sent me the answer I was looking for. A tombstone caught my eye. I don't know who the man was who gave his life, I know only his name, that he was devoted to his father and that he was remember for his laughter. At first I thought it had a death year of 1991 and than I realized it was the birth year and this soldier had given his life shortly after he had turned 21 in the name of freedom this past June. After writing an anonymous note and leaving a grave dressing, I realized I want to do something. Not sit around and blog, not say I have this great idea but no time and no money. I will do whatever I can with what I have. I want to tell the stories of our military members, but I am only a sister, friend, and patriot. I have not served, nor could I imagine doing so.  But my grandfather always had so many great stories, they never grew old to my ears.  You see my pop may not be around to tell his stories anymore, but he still fills my soul with them everyday since.  Thanks to my grandfather I recognized that their is a story out pertaining to a young man's life before it ended at that tombstone.  Like I said, I may not be a service member, but I can do my part as a writer.  You see both Soldiers and writers are similar because they fight on through passion.  Think about it, writers are broke, soldiers are broke, but yet the Politicians and Government are not.  Therefore I am reaching out to anyone and everyone who has a story to tell regarding the United States military. Sure I want those who are active or have served, however I am also welcome to any stories that can help others get through the struggle as a mother, girlfriend, boyfriend, father, son, daughter, etc. That is what I want. Experiences, memories, something we need to know as civilians.  I will do whatever I need to either write it, or just simply edit it and place it within the work I want to publish.
If you want to share a story let me know. I plan on contacting some big wigs and taking a few day/weekend trips around the east coast to where I can get too financially and time wise. As always if you know anyone ask them too. I just need the story (paragraph, page, quote… whatever) and your name and any other acknowledgement you would like to have. This is not for my blog. This is for a work I want to publish that will detail soldiers and their stories. A chance for civilians to see what the soldier life is like.
I am posting this here on the BQB in hope that I can collect more stories from soldiers and military families that I may not know personally.  This is going to be a huge project, however I am ready for it.  My grandfather taught me some important lessons in life.  One, stories can keep a soul alive long after they are gone.  And two, you can tell a lot about someone from their shoes.
Thanks guys and anything you submit I will keep you posted on my progress!  If you have a story you would like heard even if it is about an older war than Operation Enduring Freedom please email me at hclark1027@gmail.com.