Peyton Manning NFL Future With Washington Redskins?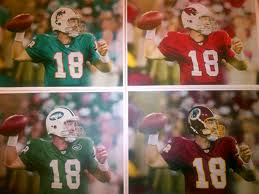 Let the speculation and rumors begin behind Peyton Manning becoming a Redskin.  It's funny hearing all of the draft and trade rumors with regards to the Redskins and their needs in order to get them back to those glory days of the past.  From picking up Peyton Manning to trading up to get the Rams 2nd overall pick to draft RGIII.  But then again, it's that time of year.
We all know that owner Daniel Snyder is not afraid to spend money on his team.  Bring in head coach Mike Shanahan and the two could spend a lot of money this offseason.  According to Howard Eskin, a sports radio personality out of Philly, "Peyton Manning is 'very likely' to become a Redskin. They are looking at other quarterbacks, but Eskin believes that is just a smokescreen."  That statement in itself raises interesting questions.  One that quickly comes to mind would be how does he know?  He's from Philly for cryin-out-loud.  But seriously, the Redskins are in need of a quarterback.  That we know, but Peyton Manning wants to be one of the first quarterbacks to actually stay and retire from his original team.
ESPN analyst and former Redskin and Bronco Mark Schereth had this to say, "The winner of that division, what was their record? 9-7," Schlereth said. Meaning the NFC East. "The winner of that division lost to the Redskins not once but twice, right? So if you're the Washington Redskins, are you not saying listen, we're one quarterback away from winning this division? And not a rookie quarterback, a legitimate quarterback.  So to me, that justifies the continued day-to-day talk about Peyton Manning coming to D.C…  Let's look at some interesting points.  We know the Manning brothers are competitive.  We also know that the Redskins play the Giants twice a year.  We all know that Daniel Snyder can afford to buy Peyton and then use his #6 draft pick on a Q.B. that Peyton can mentor.  We also know that there are no guarantees that Peyton Manning will even be healthy enough to get back on the field next season and perform at a high level.  If the Redskins do in fact acquire the services of one of the NFL's most prolific quarterbacks now available through free agency, he will definitely sell club seats.
Back in Indy, Jim Irsay, the owner of the Colts, appears to be leaving the final decision up to Peyton with regards to staying or going.  "We can make it work if he wants to be here," Colts owner Jim Irsay said the other day. "We'd be excited to have him back and finish his career with us."
Either way, if Peyton stays in Indy or goes to another team desperate for a quarterback, the Redskins still need a veteran guy.  Kyle Orton has been mentioned and Rex Grossman could be re-signed.  But they would only serve as a band aid solution to get them through next season while they wait for the 2013 draft.  Can the Skins (who are rebuilding) wait another whole year?  I think not!  The D.C. faithful need a playoff berth now!