Teens Try Alternative to Cigarette Smoking: Mini Cigars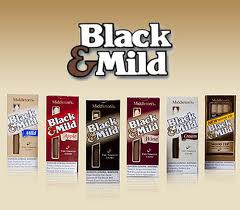 Mini Cigars Alternative to Cigarettes
Unfortunately 'alternative' doesn't mean better for your health.
Flavored mini cigars are becoming in style among teens who may think that these are less harsh to one's lungs or easier to consume than regular tobacco cigarettes. At about a buck each, they are also more accessible than having to buy a whole pack of cigarettes for 5 bucks.
According to the Washington Post, the Food and Drug Administration banned flavored cigarettes in 2009, but no such ban applies to cigars. Selling tobacco products to anyone younger than 18 is illegal, but not all stores check identification.
Slimmer versions of big cigars, aka cigarillos, come in flavors like wine and cream from popular companies like Black & Mild.
Some teens believe these to be less addictive—and since they are cheaper and possibly more stylish-looking than cigarettes, it may give teens more reason to get into an addictive product that is a similar danger to regular cigs.
Between 2000 and 2010, cigarette smoking decreased by nearly 40 percent among Maryland high school students, but cigar use jumped more than 11 percent, according to the Maryland Youth Tobacco Survey, a survey of high school students conducted every two years.
Some states are seeing cigar use to be more popular among teens than cigarette use. In Massachusetts, 18 percent of high school boys smoke cigarettes, but 22 percent smoke cigars, according to 2009 CDC data. A study in Ohio found cigars to be the most popular tobacco product among high school students. In New Jersey, researchers found cigarette use dropped by 29 percent between 2001 and 2004, but for the first time ever, more high school boys reported smoking cigars (17.2 percent) than cigarettes (15.9 percent).
One concern from this trend is the notion that tobacco companies are using mini cigars to undermine the federal ban on flavored cigarettes. Everyone in business is looking for a loophole and it appears tobacco companies are taking advantage of this one while they can.
What can be done about this?
Aside from advertising campaigns to show the dangers of cigar smoking, parents could have conversations about the dangers of smoking to their teenagers, and note that whether it is tobacco, weed, slim or fat, it still puts smoke in your lungs and is cancer inducing.
Perhaps the advertising campaign should be something like, "smoke is smoke" and show various people with different shapes and sizes of smokes—to casually say that no form of smoking is "better for you" or even cool-looking since at the end of the day, it could mean emphysema.
The problem of teen substance abuse can be minimized a bit if parents educated their children properly about the dangers of smoking, drinking and abusing drugs.
I don't know about you, but I don't want my lungs to end up "black and mild."