The Dark Knight Rises Filming, Villains and Trailer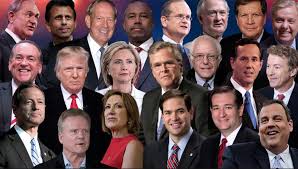 The Dark Knight Rises
Taking a look at Warner Brothers The Dark Knight Rises filming locations, villains and more…
The Dark Knight Rises is something many of us have been waiting for after the enormous success of Christopher Nolan's The Dark Knight.  Above my desk at home hangs a picture of Heath Ledger as the Joker, reminding me everyday that when things don't go according to plan, to remain focused on your original goal, therefore always maintaining control over yourself.  The Dark Knight Rises is said to be Christopher Nolan's last film, however I am going with optimism that he will be back and so will Christian Bale.
For now, taking a look at the Dark Knight Rises, which began filming this past May in India, the plot is not exactly a sequel, instead we will finally understand the man behind the mask, Bruce Wayne (Christian Bale).  Take a look at my previous article The Dark Knight Rises Shooting Begins May 6th 2011 in India for more information regarding the overall plot.
Who has their work cut out for them in The Dark Knight Rises?  The villains of course.  The late Heath Ledger certainly put on a performance that no one would ever forget, as many argue that the role of the Joker was too dark.  Jack Nicholson warned Ledger of the toxicity that bled through when reading the dialogue of the Joker and unfortunately he may have been right.  The Dark Knight Rises will feature the villain Bane without a question, played by Tom Hardy.
Suspicious of Wayne Enterprise Board Member Miranda Tate (Marion Cotillard)? Well you should be according to Total Film, as Tate's role in the Dark Knight Rise may end up confirming her as a means to get close to Bruce Wayne.  Cotillard was photographed wearing an eastern theme jacket on location for the Dark Knight Rises in Pittsburgh recently. In 2005 Batman Begins gave us an idea of how Bruce Wayne mastered the art of Ninjitsu while training in the mountains with Henri Ducard (Liam Neeson) who turned out to be more than who met the audience eye.  Seven must be a lucky number as Nolan has taken 7 years of his time to develop and create each individual Batman film rather than just pumping them out to reach record breaking box office numbers.
As Total Film points out, a board member of Wayne Enterprises like Miranda Tate, would certainly never discuss business deals in the eastern theme jacket, however they know someone who would.  Talia Al Ghul, daughter of Ra's Al Ghul, coming back to avenge her father's death? Yeah, I could see that. If you don't know what I am talking about than please go back and watch Batman Begins, I refuse to ruin movies with a great twist.  All I can say is I agree with Total Film, as it would explain how Bane gets into the Wayne Enterprise tumblers.
Last but not least in the Dark Knight Rises rumor mills is whether or not Anne Hathway will be starring as Catwoman.  Well news sites say this; ABC says that, well what about just some good old fashion research on the Internet Movie Database (IMDB.com). While researching quotes and information on Nolan's three Batman films, I came across Christian Bale's biography page and decided to sidetrack for a bit as I am a huge fan.  Not to sidetrack from this article however this is what I found when I clicked on his biography.
"Appears in The Dark Knight Rises (2012) opposite Gary Oldman and Anne Hathaway, as Commissioner Gordon and Selina Kyle, respectively. He has also worked with both of their predecessors: Pat Hingle in Shaft (2000) and Michelle Pfeiffer in A Midsummer Night's Dream (1999)."
Now if that does not confirm Anne Hathaway than I do not know what does.  MTV.com came out with something saying that Hathaway has been "absent" well if you follow Christopher Nolan than maintaining control over surprising his audience is key, something that more Hollywood stars should take note on.
Many say Hathaway is one of Hollywood's upcoming young talents, known for her physical beauty and admired for her on screen talent.  The Dark Knight Rises brings back Selina Kyle and will surely introduce an entirely new side of Hathaway, one that will truly show her as an actress that will stand the test of time.
ComicBookMovie.com captured Hathaway on set, however unlike Cotillard she was in everyday street attire.  The Dark Knight Rises on location in Pittsburgh even reached the UK, as the Belfast Telegraph showcased an article surrounding the emergency dispatchers gearing up to receive phone calls of explosions and other mayhem.
Shooting in Pittsburgh this past Saturday, The Pittsburgh Post-Gazette gives us an idea of what it was like from a resident's viewpoint, as The Dark Knight Rises had nearly 200 spectators.
Additional filming locations include, Bucharest in Romania, the UK, India and Los Angeles, California according to The Dark Knight Rises Filming Locations (IMDB.com).
With all the excitement building here in the United States, the 2012 release of Warner Brothers The Dark Knight Rises seems too far away to have a trailer, I mean they did only start filming in May right?  It will be interesting seeing as The Dark Knight Rises is said to release at the same time as Marvel's long anticipated release of The Avengers.  However we will see when the time comes who will triumph in sales, but my money will be on The Dark Knight Rises. Therefore it will seem as no surprise to you readers that I am admitting the highlight in Harry Potter and The Deathly Hallows finale came before the movie even started with the preview of The Dark Knight Rises.