Where's Waldo? MGM Produces the Movie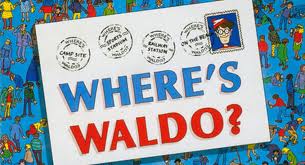 Where's Waldo Movie
A Where's Waldo? film adaptation has been in development for years.  Pretty much everyone has heard of the classic book Where's Waldo? in which you have various pages of masses of people, with Waldo hidden among them. Now they are saying we may hear of the movie, Where's Waldo? in the upcoming future.  The Where's Waldo? book is a great way to kill time—all you have to do is find him. The popular character gives us a simple, yet entertaining challenge—maybe the "Angry Birds" of the late 80s. Interestingly enough, Where's Waldo? is still relevant today, despite old-school books being less in the limelight.
Where's Waldo? has been spotting in the gaming world, selling more than 4.6 million Apps for iPhone and iPad. That's right—these days if you want to reinvent a classic gimmick, just make an App for it.
According to Collider.com, MGM has picked up the feature film rights to bring the children's book series Where's Waldo? to the big screen. While the actual book didn't really have a narrative, I suppose that is nothing a good (or bad) screenwriter couldn't fix. Maybe a spy thriller where Waldo can expertly blend in with the crowd? Ugh, hopefully not that trite.
Back in 2004, Nickelodeon Movies had Where's Waldo? on their development slate, and a couple years ago Universal and animation studio Illumination Entertainment (Despicable Me) were trying to get Waldo on the big screen.  We'll see if MGM has more success.If the film does come out, a part of me hopes that it will be torn apart by the critics. Can you image the reviews?
"Throughout the film, I could only ask myself, 'Where's the plot?'"
"Waldo, like Smurfs, could have been a good film based on pop culture icons—emphasis on the could."
"This would have worked better as an R-rated indie flick."
"Waldo is yet another well-known character subject to producers that care more about churning out a family film rather than that thing called quality filmmaking."
"Where's my two hours?"
"We now know that one can make a feature film about anything."
Why make a Where's Waldo? film?
From a financial standpoint, it is reasonable to think that this movie could be a hit.
The books were a publishing phenomenon with more than 55 million sold worldwide—available in 38 countries and translated into more than 30 languages.
While the film Where's Waldo? has the potential to bring big bucks to Hollywood, I think "Angry Birds: The Movie" should come first. Where's Waldo? seems more like a Saturday morning cartoon series to me, but then again, Saturday morning cartoons aren't what they used to be. Good luck MGM, let's hope asking Where's Waldo? works out for you (and us) on the big screen just as much as it did in a book!
YouTube Official Where's Waldo 2010 Trailer