Eagles Cut Pro Bowl Wide Receiver DeSean Jackson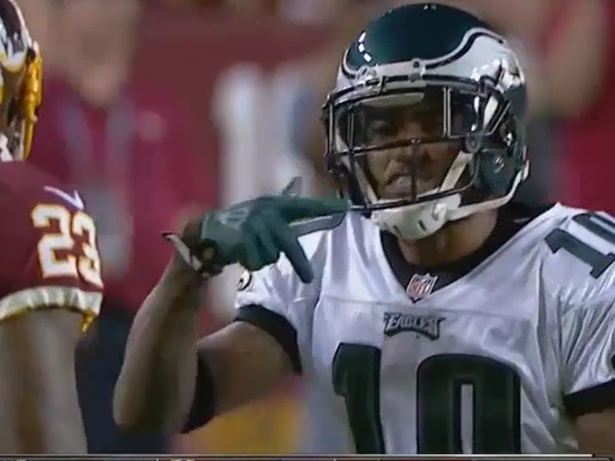 In a surprise move today, the Philadelphia Eagles released seven-year veteran wide receiver, DeSean Jackson.  After no teams showed any interest in a trade, the Eagles parted ways based on his $6.5 million hit against the salary cap and reports of off field antics and gang-related ties.
Jackson, a three-time Pro Bowler, grabbed 82 passes for 1,332 yards and nine touchdowns last season and his playing like a player in the middle of his prime.
NJ.com was reporting missed meetings, poor work effort and then the story alleges gang ties between Jackson and members of the notorious Crips gang in Los Angeles with a series of social media pics not helping his situation. The story also suggests Jackson used gang symbols in last season's opening game against the Redskins.
Jackson had this to say, "I would like to make it very clear that I am not and never have been part of any gang.  I am not a gang member and to speculate and assume that I am involved in such activity off the field is reckless and irresponsible. I work very hard on and off the field and I am a good person with good values."
I'm sure teams will do their due diligence as Jackson has explosive speed and will command double coverage on almost every play he is in on.  As for the off-field implications, he's never had a problem with the law in his career.