Quit Smoking Lose Weight? WEIGHT A MINUTE!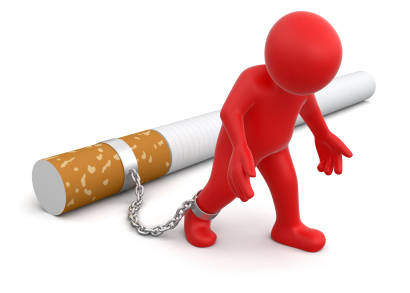 How I Quit Smoking and Lost Weight Without Trying
Getting healthy on one aspect means getting unhealthy on another.  Is this true?  When you quit smoking, you gain fat-excuse me, I gained fat.  I'm not speaking on behalf of Americans, but those of us who have quit know what I'm saying.  I had a constant battle of hand-to-mouth disorder, in which I would find myself stressed out and wanting to smoke and ending up in the kitchen finishing off two burgers, a glass of milk, a handful of goldfish, some other weird tasting crackers and a pudding snack.  Yeah.  This is going well.  "I feel great" is what I kept telling people because that's what I wanted to believe, but really in the back of my mind, I was contemplating stopping at Layne Bryant on my way out of the mall after getting my fat ass an orange Julius.  I was always the type that finished her fries and shake in about 3 minutes flat.  It's so good!!  Why is everyone taking such small sips, I'd wonder.  Screwballs.  I even saw a few friends throw out what was left as I salivate over the idea of another 4 ounces of creamsicle-through-a-straw.  Damn it.  I just cried inside.
Being healthy isn't as easy as most people in magazines make it look.  Yeah.  Those pages are like, "it's just this easy!" and it shows some skinny bitch doing squats and I can see that they know what we're thinking: show me a photo of a size 18 lady with a spare tire doing a squat.  I need to stop referring to "us" and own up to the fact that it's what I was thinking, really.
Eating healthy means preparing foods.  Sometimes when you're struggling to survive from paycheck to paycheck, working part time as a mother, going to school full time and starting your own business while your husband is deployed fighting for the country?  Not so easy.  There were nights I drowned myself in lean cuisine meals.  That's right. Plural-because 290 calories isn't enough to make me feel better. There's a title for people like me…the emotional eater.  Eek.  Way to make it sound nice or motivating.  When I'm titled like that, it makes me sad.  You really shouldn't make an "emotional eater" sad, you schmucks in society!!
And this is only the beginning.  I've had weight issues my whole life.  From the 8th grade girl who only ate carrots and sometimes threw them up after lunch because I was afraid that my whole body was going to turn as orange as the section under my eyes and the pads of my fingers.  I'd rather be a part-time anorexic than an oompa-loompa…I mean, who wouldn't??
Well, I've come along way from 8th grade Lisa.  I eventually turned into a loser in 9th grade, a party animal in 10th grade, I got boobs in 11th grade and by my senior year, I looked incredible.  I started smoking at 19.  I joined the military and got toned by 20.  Started drinking like a fish at 21.  Met my husband at 22.  Pregnant / mommy by 23.  Fat as a whale at 24.  Jenny Craig at 26.  Depressed at 27.  Here I am at twenty-eight.  Eek.  And that's just my weight-self.  Just wait until you hear about the migraines, the loss, the problems in my life that have made me doubt anyone and everything.  My family and friends have been incredible and I owe them a lot.  If this were the AA program, I'd be on the whole "making amends" section where I say how sorry I am for all I have caused everyone around me.  Apparently though, it's been my sense of humor that has kept people at arm's length….close enough to hear a joke occasionally, but not close enough to want to come to my party—if you catch my drift.
Okay, so what I'm getting at is finally, I have found a product and a company that I'm willing to be a big part of.  I'm getting healthy.  I'm getting money even, so I can quit delivering toilet paper for minimum wage (—yes, that is what I do.  A little funnier on paper than it is in real life).  I'm working toward a better me, and 2013 WILL be my year to do that.  I mean, I'm practically getting paid to lose weight.  That sounds too good to be true.  To be honest, I'm glad it found me.  I wasn't looking for it, either.  I was always actually looking for Bacon with no calories.  Or ice cream without any fat in it.
When this company takes off this year and I'm making millions someday, I hope to look back on all of the people who had doubts about me—thinking that I couldn't lose weight, get money and be happy—and just smugly smile.  The fat girl did it.  It won't be the first time I do something out of spite…spite gets me far.
I remember doing "doughnuts" (no, not eating doughnuts) on my first boyfriend's front yard in my 1986 purple BMW because him and his father told me I'd never have enough money or willpower to work in order to buy the car I wanted.  Well, I got it and now they had to pay for some sod.  I joined the military because we were in high school one day sitting around in the cafeteria and we were talking about a guy who enlisted in the Navy.  I said that it sounded like fun to be in the military (not knowing an ounce about it) and my guy friends turned to me and said something along the lines of, "you couldn't hang in the military"—and you'll never believe what I did that week.  Enlisted.  I hate being told that I can't do something. So when someone puts me down for something, it makes me want to prove them wrong on so many levels.  I WILL ALWAYS ADMIT when I'm wrong.  That's not what I mean.  But it's almost like self-doubt meets that famous truth-or-dare question and I can always step up to the plate.  I get things rolling for myself.  I was never handed a car, a job or even allowance, and I believe that it's a good thing.  I've worked so hard for everything I have.  I hate NOT working.  I have more of a work ethic because of the way my parents raised me and because of the military mindset.
For the first time however I did not work to quit smoking.  Something worked for me.  But, I've gone off on a tangent.
More to come.
Any questions? Email me at [email protected]
Related articles