BQB Bloggers
Our bloggers work hard to deliver the stories we believe people want to read.  Every wonder who writes the blogs for The BQB? Feel free to contact any of us with your feedback!
Editor / Author
Chris A.Teti "dcteti" dcteti@yahoo.com / dcteti@thebqb.com
Chris has a B.A. in Communication Studies from the University of North Carolina at Wilmington and resides in San Diego, California.  He brings over 10 years of journalism experience to the bqb covering the San Diego State Aztecs, the San Diego Chargers, the Culligan Holiday Bowl and a work assignment at Super Bowl XXXVII.
Before pursuing his true calling of writing, Chris used to work in the NFL with the San Diego Chargers.  It was there where his passion for football while working with the fans inspired him to develop a pilot script for a sitcom about FANS and their favorite team, which he is currently pitching to the networks. Chris is also co-authoring a book on terrorism and has articles featured on google news.
.
Featured Authors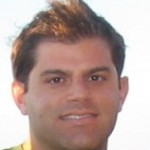 Michael  Bromberg mike@leadershipcomedy.com

Mike Bromberg recently finished a master's degree in communication studies in Northern California. Mike tends to write articles about entertainment, health and technology. Check out his site at leadershipcomedy.com for speaking engagements or just to say hi.  Mike is an award winning public speaker and active volunteer. He started a fraternity during college and worked as a counselor at a county crisis center helping suicidal individuals among other issues.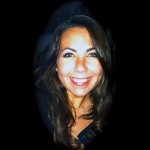 Holly Robin Clark hclark1027@gmail.com / hollyrobin@thebqb.com
"Words can truly heal the human soul and I believe that I was given the gift to write to do just that.  Everything happens for a reason and sometimes you have to take the good with the bad.  My dream in life is to write and be recognized for my work. Always ask the questions that no one wants to answer." -Holly Robin Clark
This little New Yorker has an innate thirst for knowledge, allowing her to cover three sides of a story regardless of what the popular media puts out there.
Writing Blogs