Cake Boss Costar Pleads Guilty to Sexual Assault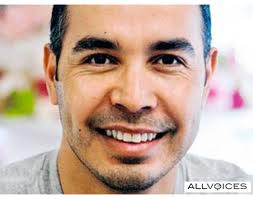 Popular television series Cake Boss, which airs on cable television network TLC, is getting a lot of attention recently… negative attention. The show's ex-costar, Remegio "Remy" Gonzalez, pled guilty to two counts of aggravated sexual assault of a minor on June 24, 2020. He is currently being held in the Morris County Jail due to failure to pay the $300,000 bail with his sentencing set for August 5, 2020.
Gonzalez is an ex-member of the Cake Boss cast. He was a cake designer on the show as well as title character Buddy Valastro's assistant. Gonzalez is also the ex-husband of Valastro's sister, whom he has one child with- a daughter, Isabella. Their daughter was born on an episode of Cake Boss entitled "Mother's Day, Mama and Mom-to-be."
He was arrested August 17, 2020 by the Morris County Prosecutor's Office and the case is being handled by the State Supreme Court. When first approached with the charges, Gonzalez vehemently denied. Later, according to the affidavit, he broke down in tears and admitted to engaging in the acts of sexual assault. Gonzalez confessed to assaulting a 13 year old girl on two occasions between July 1, 2020 and March 8, 2020.
Gonzales was originally charged on a 15-count indictment. However, in exchange for his plea, prosecutors dropped all but two of the original counts and recommended that he be sentenced to a 5-10 year prison term. Judge Stuart Minkowitz, who accepted the plea, will determine the exact sentence; though Gonzalez must serve a minimum of 85% of the time before he can be considered for parole. Gonzalez was also ordered to register with the police as a sex offender under Megan's Law.
An added issue surrounding this case is the topic of Gonzales' citizenship. Gonzales is not a United States Citizen. Therefore, prosecutors are working to have him deported back to his native country of Mexico directly after his time is served. Some people feel he should be deported back to Mexico immediately, but that doesn't appear to be what is going to happen. Still it seems unjust that a non-citizen is allotted the privileges of a judicial system he fails to ascribe to.
According to spectators, "He kept his eyes lowered, except for when he addressed the judge-" and so he should. His offenses are atrocious and deserve harsh punishment. Gonzalez has hurt an innocent young girl and has shamed his family and fellow costars- I'm sure TLC isn't too happy about this either. Hopefully, this guilty plea and upcoming sentencing will provide some closure for the victim and her family. Conversely, I'm sure TLC is hoping this plea doesn't give them closure… at least on their hit show that is.