Flight MH370, What Happened?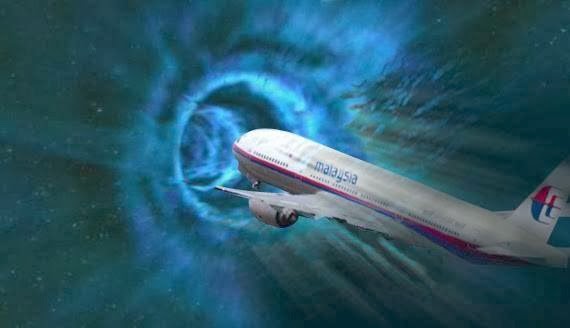 MH370 took off after midnight March 8th with 227 passengers and 12 crew members on board from Kuala Lumpur, Malaysia, headed for Beijing, China.  The last communication to Malaysian air traffic controllers was at 1:19 a.m., where co-pilot Fariq Abdul Hamid was reported as saying, "All right, good night." It then disappeared from radar just after 1 a.m. and continued to fly for up to seven hours.  MH370 flew along the southern corridor and that its last position was in the middle of the Indian Ocean, west of Perth, Australia.
The plane flew as low as 12,000 feet at some point before it disappeared from radar, according to the officials. It had reportedly been flying at a cruising altitude of 35,000 feet when contact was lost with air traffic control.  The search which is being conducted by multinational agencies has yet to find any conclusive evidence that MH370 went down.
In a statement by today that was of all means text to family of the passengers, Malaysian Prime Minister Najib Razak said, "Malaysia Airlines deeply regrets that we have to assume beyond any reasonable doubt that MH370 has been lost and that none of those on board survived. As you will hear in the next hour from Malaysia's Prime Minister, we must now accept all evidence suggests the plane went down in the Southern Indian Ocean,"
"This is a remote location, far from any possible landing sites. It is therefore with deep sadness and regret that I must inform you that, according to this new data, flight MH370 ended in the southern Indian Ocean," a somber Razak said during a media briefing.
With no answers yet in the disappearance of Malaysia Airlines Flight MH370; investigators have said they're considering many options; "Hijacking, sabotage, terrorism or catastrophic equipment failure."  It remains to be seen if the pilots fell under hijackers, collaborated on their own sabotaged mission or are hero's for simply trying to control a damaged plane. "The sharp turn seemed to be intentional", officials said, because executing it would have taken the Boeing 777 two minutes — a time period during which the pilot or co-pilot could have sent an emergency signal if there had been a fire or other emergency on board.
Despite the extensive multinational search, no wreckage has been recovered or even located. While the announcement appeared to end hopes of finding any survivors, it left many key questions unanswered, including what went wrong aboard the Beijing-bound airliner and the location of its wreckage in the deep southern Indian Ocean.
"Where is the proof? You haven't confirmed the suspected objects to tell us no one survived." a family member of one of the victims said after hearing the Prime Minister's statement.
A committee representing some of the families of the 154 Chinese and Taiwanese passengers aboard the missing aircraft sharply criticized the Malaysian government in a statement, accusing authorities of deliberate search delays and cover-ups, China's state-run CCTV reported.
While investigators have yet to find even a piece of the plane, the Prime Minister based his announcement on what he described as "unprecedented analysis of satellite data by British satellite provider Inmarsat and the British Air Accidents Investigation Branch". He didn't describe the nature of the analysis let alone any other conclusive evidence. 
Does this sound like foul play or some other secretive plot has surfaced?  Feel free to give us your opinion and open up the