Huell Howser Dead: An "Amazing" Icon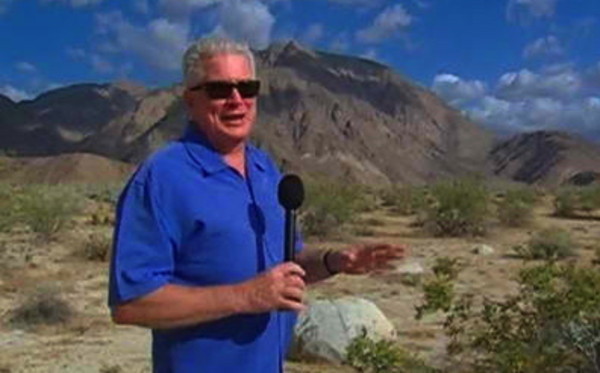 Huell Howser Dead: An "Amazing" Icon
Huell Howser, beloved TV show host and producer of "California's Gold" passed away Monday morning from natural causes. I would argue that Howser is a very distinct personality for show-business since hosts tend to fit a certain mold. You see a Ryan Seacrest or a Carson Daly and they are basically predictable, professional, and generic as far as hosts go. Howser was different.
Unfortunately, I can't say I was an avid viewer of the travel show from which he gained most of his notoriety. I did, however, frequently listen to Adam Carolla when he had a radio show a few years back. Carolla often made references to him, and comedian Dana Gould would come on the program doing his great impersonation of him. It was funny because Howser doesn't need any exaggeration to be funny. I don't think he was intending to be a funny when he did his programs, but certainly he likely saw the comedy when he was featured on the perennial series "The Simpsons."
What made Howser great was that he would take the most mundane or ordinary things and make them seem "amazing" as he would often say. His network, KCET, released a statement that noted how he "was able to brilliantly capture the wonder in obscurity. From pastrami sandwiches and artwork woven from lint to the exoticism of cactus gardens and the splendor of Yosemite — he brought us the magic, the humor and poignancy of our region." Capturing the wonder of obscurity, is a perfect choice of words for how I view Howser.
He made so much out of seemingly minute things, KCET was right when they stated that he "elevated the simple joys and undiscovered nuggets of living."
In a statement, LA Mayor Antonio Villaraigosa noted that Tennesse-born Huell loved California "more than most natives." If you ever have seen his show (or google it) you will see what the Mayor means.
I want to thank Huell, mainly for giving us a focus on simplicity with his many years of work. In an age of stylishly produced reality TV shows, iPads,  eReaders, and smartphones, Howser brought us back to good old-fashioned reporting and interviewing—just talking to people about REAL reality, the stuff that isn't sexy but at least actually happens.
You will be missed, Mr. Howser.