Leadership and the Holidays: Commercial Optimism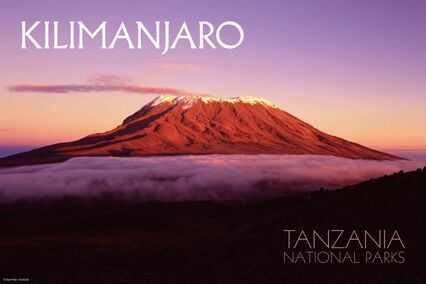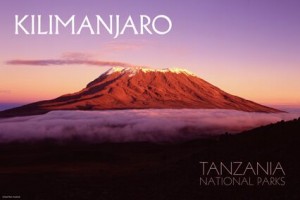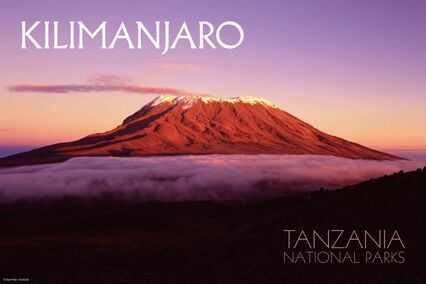 How do you use leadership during the holidays?
As we get into the holiday season, we think about turkeys (or tofurkeys), Santa Claus, Jingle Bells, and perhaps most prominently, buying or selling gifts. Marketers do their very best to single out their products so that we'll be salivating like Pavlov's dogs when it is Black Friday or Cyber Monday. They not only get the products out there in stores, they make them look good!
Example:  Ice Cream
You don't have to make ice cream sound good right? It's ice cream! That should be good enough!
Wrong.
Same marketing challenge: how to get our ice cream appeal better than the competition.
What's the solution? They use, what I call, commercial optimism.
Commercial Optimism
You see Realtors do this all the time. Instead of a house being old and small, it is "vintage" and "cozy" or it has character and is easy to clean. Vanilla ice cream can become "premium Madagascar vanilla bean ice cream" and that will sell for a couple more bucks than just 'vanilla ice cream.' Don't believe me? Check out Beanilla.com, they specialize in selling vanilla beans, apparently.
In 2005, the Beanilla Trading Company was born as a venture to share a passion for vanilla with every home in the world. By selling at a fraction of the price charged by most grocery stores, we are reintroducing the world to cooking with real vanilla once again.
Perhaps if you use their beans to make ice cream, it will taste like the "freshest, most homemade" scoop you've ever had.
Of course, you don't have to stop there. I believe that one day we'll have even greater options in the ice cream market.
For $6, you can get the Madagascar vanilla ice cream, but for $10, you can get our most signature flavor: Kilimanjaro.
Made from the ice caps of Mount Kilimanjaro, the ice cream has enhanced texture and a more robust flavor. If the beauty and essence of a small African tribe could be distilled into a frozen treat, it would be our Kilimanjaro Ice cream. Since the ice caps are melting due to global warming, this flavor is not only distinct, but rare. Enjoy while you still can.
The logo naturally will have a picture or silhouette of the mountain with a sunset in the background.
What this means for leadership.
You know, if leaders looked at themselves and their followers in this same light, it would do wonders. I bet you Steve Jobs looked at the iPod (or whatever the new gadget was) as Kilimanjaro Ice Cream. You take a product that could be quite pedestrian (a computer or an MP3 player) and you turn it into something special. Instead of the Apple Store being just another shop in a mall, it is like Kilimanjaro Ice Cream—it is taken to the next level. His commercial optimism stems from the belief that you can take something simple and turn it into a novel experience. Hence, the Apple Store has a look and feel of its own and to this day, in an otherwise boring or slow day at the mall, the Apple Store is a happening and lively place.
If you are a marketer, you know how to use leadership for the holidays. Add some words like "organic" or "premium" or use clever packaging.
If you are not a marketer, use leadership when you buying your gifts and trying to find bargains.
Are you paying for the packaging or is the product really worth it?
Is the same thing online for a better price?
Would I rather save $100 and wake up at 4am on Black Friday or get a good night sleep and then just find good deals elsewhere?
Thinking about your behavior as a consumer is almost as important as your behavior at the workplace. How you use your time can be the difference between a stressful and hectic holiday season and a calm, fun, and relaxing one.
No matter who you are when it comes to be holiday time, we could all use a little dose of commercial optimism. It makes marketers successful and, in many ways, it makes the shopping experience that much more interesting for all us gift hunters. Going to the mall wouldn't be as fun if there weren't places that stood out like the Apple Store and buying coffee wouldn't be as comforting if it wasn't for the experience that shops like Starbucks provide for us every morning before work. Pumpkin-spice lattes are of course a brilliant example of commercial optimism. It's getting cold outside, we're all carving, eating, or seeing pumpkins all over the place, and wouldn't we all feel good if we put it in a cup of Joe? Yes, we would. Starbucks is optimistic that we will want pumpkins in our coffee, and we like their optimism.
Leadership works best if you are optimistic that your followers are going to like what you do and in turn, your followers like you back as a result.
I am happy we have many choices out there when we shop. It is morning as I type this and I could definitely go for a good-looking cup of hot bean liquid. I am optimistic that it will help me have a productive and fun day. Isn't that what life is all about, anyway?