Ryan Dunn RIP, One Jackass Who Made Girls Laugh so Hard They Cried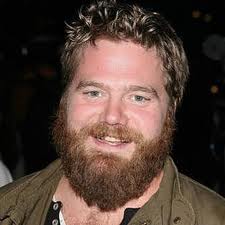 "Today I lost my brother Ryan Dunn. My heart goes out to his family and his beloved Angie RIP Ryan, I love you buddy."- Johnny Knoxville via Twitter
On June 20, 2020 heaven decided they needed a Jackass and not just any dude was going to do.
Born on June 11, 2020 Ryan Dunn was more than just a member of the Jackass crew, he was a brother, a son and one stand up dude who was always true to himself and those he cared about.
Bam Margera and Ryan Dunn spent many years together on the CKY Crew before being discovered by Mr. Jackass himself, Johnny Knoxville.  Dunn joined the Jackass crew for the first movie, driving Knoxville around in a golf cart that they would later crash as they went over a hill and onto a statue taken from the mini golf area.  Favorite stunts according to MTV that Dunn was affiliated with were Corn Sledding, Hot Dog BMX and who could forget the Poo Dive.
When asked by a local Fox News affiliate about his best friend Dunn, Margera burst into tears as he said, "I've never lost anybody that I care about; he's my best friend." Margera was in Arizona when he got the "worst phone call of his life" about his best friend Dunn's death.
News broke early on Monday morning about Ryan Dunn's passing. The BQB and I, Holly Robin, decided to wait a few days for the story to surface, rather than just writing things that had yet to be confirmed.
Rumors spread that Dunn had been intoxicated while speeding down Pennsylvania Route 322.  Some even honestly believed that the guys would pull a stunt or a hoax claiming that Dunn was dead when he really was not.  April Margera had the task of confirming Ryan Dunn's death early Monday morning to media hounds such as TMZ.
Somewhere around 3 AM Monday morning Ryan Dunn died on impact after crashing his Porsche at 130 mph into a tree off of Route 322.  According to sources such as International Business Times, Fox News, TNT Magazine and Examiner Dunn had reached 130 mph before the car had careened into the tree. The accident occurred after Dunn had left a bar with his passenger Zach Hartwell, 30 a production assistant who also died in the crash.
People look at the Jackass guys and think wow they are idiots, and Ryan Dunn ended just the way an idiot should, drinking and driving.  Well before you make claims, check what you are reading and know who you are talking about.
April Margera went on the NBC Today Show about the allegations surrounding Dunn's death and drunk driving.
"I have yelled at him for lots of things but he was not a big drinker and he was always responsible as far as I know, so I cannot believe he would do that." (April Margera, NBC Today Show)
After watching Dunn drive that golf cart many times in the first Jackass film and continuing to watch him I cannot say that he ever appeared drunk or came across that way, he was simply just Dunn.
Ryan Dunn was quiet, yet I always noticed him because he seemed to be born for the path in life that led him to Jackass.  Anytime him and Bam would mess with Phil or Vito, Dunn just had this sparkle in his eye that little boys get when they are about to cause some trouble.  Dunn loved life and lived it to the fullest, a characteristic that every member of the Jackass crew has.
Truly an incredible individual, a bangarang kinda guy, my heart goes out to the members of the Jackass crew.  I hope that in a time like this the love and support of their fans can help get them through, because I know they have been there for us when we have needed a laugh.
As far as Roger Ebert's comment, that was ignorant and anyone else who says something about Dunn needing a driver, think about what you are saying.  People are grieving and the toxicology reports are weeks away.  April Margera would not go on national television and back up something that was false, but unless you have watched the shows or followed Bam and Dunn I cannot expect you to look at it that way.
Dunn was scheduled to host G4's new show Proving Ground, to find out if the stunts we see in movies in television can really be done in the real world, like the Dark Knight and Batman attaching to a plane from a building in New York City.  However after only 9 half hour episodes were shot before his tragic death, the Comcast/NBC Universal network is pulling the show as executives meet to discuss its future.
On June 20, 2020 Bam Margera lost a brother, Jackass lost a family member and this world lost a bright soul, rest in peace Ryan Dunn or I should say rock out in peace.