The Extinction of Paper Books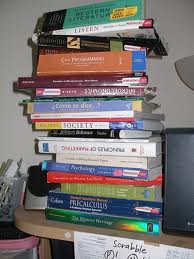 It's hard to believe how plausible it is becoming that old-fashioned books may soon be just as obsolete as VHS tapes, regular (non-flatscreen) televisions, and other items that your kids will soon be asking, "Daddy, what's that?" as if they have just seen an ancient object from the stone age.
The wave of the future.
While it may be easy to see how VHS Tapes will soon vanish into oblivion like Betamax, how is it that books, which have always seemed to be timeless, may actually have a shelf-life?
What a world we would live in when the son or daughter asks you what that object is, and they are pointing to a book.
More and more we are seeing people with their e-book devices as they wait in doctor's waiting rooms, as they relax in their seat during a flight, or sitting on a bench in the park.
E-books are gaining in popularity because they are getting more affordable, more available, and more attractive. If they are cheaper than regular books, won't authors be upset? Actually, in most cases authors love them because they can make more money per item than traditional books due to publishing costs.
E-books have now been around for a long time and speculating about the death of the paper book has likely been going on for years. However, just recently I read something that upped the ante on the whole premise.
IKEA, the Sweetish furniture company with the huge warehouse-like store that we easily can get lost in, is marketing bookcases not for the purposes of storing books, but, well, anything else.
A new version of its classic BILLY Bookcase will debut soon.
Coming out next month, the tweaked bookcase will feature deeper shelves meant to display "ornaments, tchotchkes and the odd coffee-table tome — anything, this is, except books," the Economist reported.
I suppose we soon won't be able to call them bookcases. It will turn into something awkward like, "coffeetable shelf" or some similar nonsense that marketers will at some point eat up.
IKEA  is already pushing glass doors for its bookshelves, anticipating that customers will increasingly utilize bookcases for decorative purposes, the report said.
Sales of e-books in America finally surpassed those of adult hardbacks in the first five months of the year, and online retailer Amazon.com reported that it sells more digital books than ones printed on paper.
Borders, the once mega-giant book seller located everywhere, is now liquidating their stores. I just visited Borders a week ago that was closing 9 days later and the place was packed due to the 60% off (or better) sales they had in order to empty the place.
Will the paper book soon be as extinct as the Dodo bird? Is this a bad thing for bookworms? Is this a good thing for treehuggers? Will libraries soon be places to borrow E-books?
It'll be interesting to see how this all plays out in the next decade or two. We may soon be telling our grandchildren about those antiquated little things that people used to pay 30 bucks for and wait in long lines for and be able to use without battery power or electricity and—
I feel old already.