Talk about charming, Braxton Hotel in Washington, D.C. takes the prize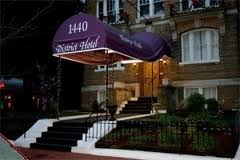 Braxton Hotel in Washington, D.C. takes the prize
One factor everyone considers when taking a vacation or trip is their budget.  Whether it's sightseeing, shopping or lounging at the pool, travelers these days are watching what they spend.  The last thing we want to do is spend a small fortune on getting to our destination and then staying there.  We want to have enough money to dine, shop and for any other incidental that may come up.
With 15 million people visiting our Nation's Capital annually, that's roughly 1 million 250 thousand people a month.  According to Yahoo! Travel, the Braxton Hotel in Washington, D.C. is, "One of the best deals in the D.C. area.  Dollar for dollar, the Braxton Hotel has got to be one of the better places in D.C.  And, for their rates, you'll be hard pressed to find a place closest to all of the attractions. Great hotel, Great deal!"
"Located in the historic part of the city, the Braxton Hotel in Washington, D.C. has a charm and unique appeal that offers a clean and convenient location for the budget-minded traveler."  The Braxton offers two options to accommodate their guests: the private suite has one (1) full-size bed in a room that can be shared between two (2) persons.  The private (4-beds) suite - this room features two (2) oversized queen beds that can be shared by up to four (4) persons.  Other amenities include A.C., color cable television, refrigerator,        telephone, microwave oven, non-Smoking Rooms, daily maid service and in room broadband internet access.
Did I mention that the Braxton Hotel in Washington, D.C. is close to all attractions, museums, monuments, restaurants and shops?  That's right, you can walk out the front door and you are right in the heart of the city.  There is even a tour bus that picks you up and drops you right at the front door.
Related articles